5 Tips For Starting Solids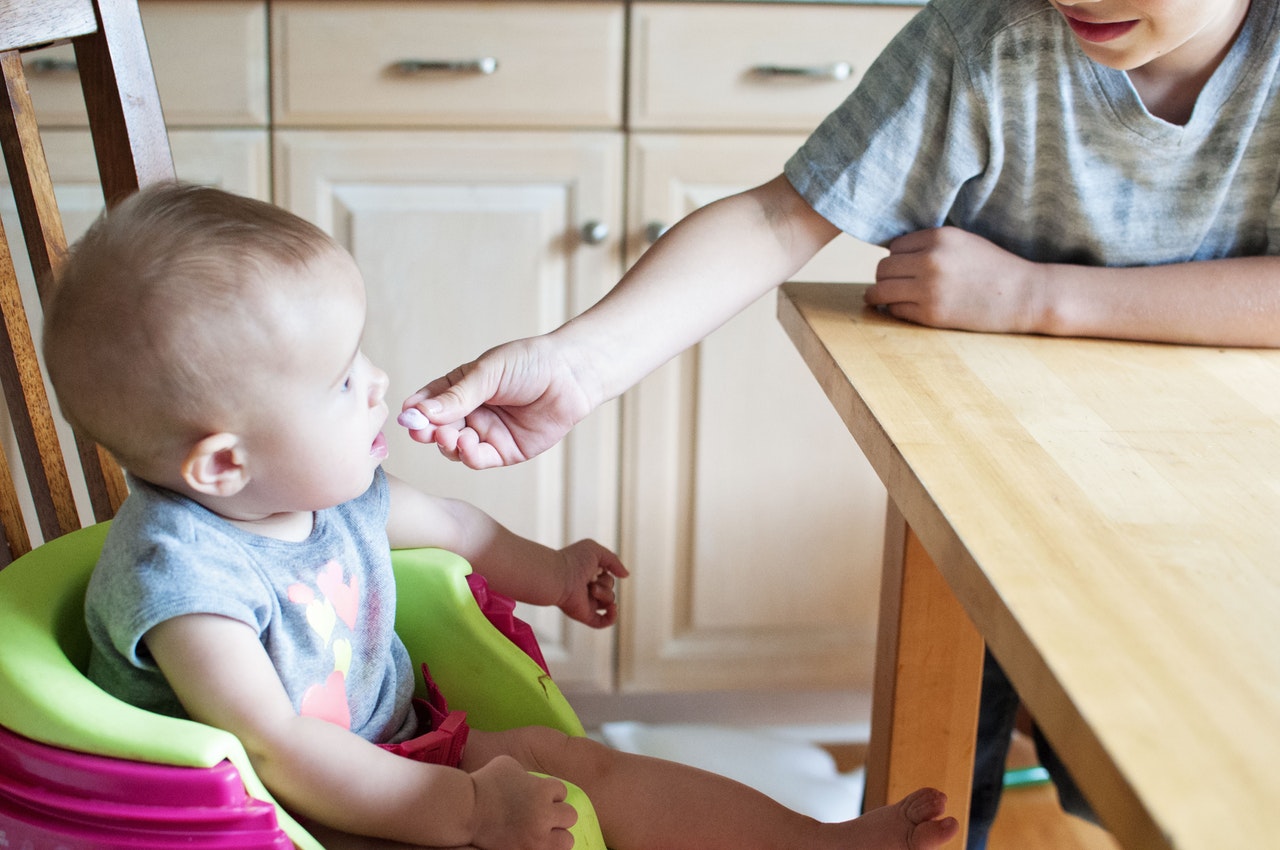 Just as you've got this whole feeding schedule down with your baby, it feels like you blinked and it's time to start solids. Don't get me wrong, starting new foods is one of my favorite steps in the first year. I've always found it fun to see my baby's face as she tries out a new food. But, this new adventure means a change in routine, which is not always the easiest thing to navigate as parents. Like many people, my first instinct was to google starting solids, but what I found was all sorts of conflicting advice.  It can be really confusing to know what to do. Since I have been through this three times now, I put together a list of my top 5 tips for starting solids.
Acronym
To start, I came up with a catchy acronym to help remember what to do. So, if you are starting solids just remember CHEWS.
Choose
How much
Enjoy
What works
Start over
Top 5 Tips For Starting Solids
Choose the first food
First things first you will need to decide which food you want to give. Some people start with rice cereal or oatmeal, others go straight for the fruits and vegetables. Personally, we chose to start with single grain oatmeal cereal. Our pediatrician recommended this as opposed to rice cereal due to studies showing high levels of arsenic in rice.
How much
One of the things I struggled to find information on was how much food I should feed at a time. I had an especially hard time figuring out how much to give during the first month of starting solids. I think the reason for this is each baby is different. The best advice I have is to let your baby guide you. If she's hungry she will eat and she will give you signs when she's full.
Enjoy
Seeing babies try new flavors is so much fun. They make the cutest and funniest faces. I recommend taking a video the first time you feed solids to your baby. I took one for each of my three children and it was a great memory to capture.
What works
Do what works for you! There are is a lot of information out there. Should you start solids at 4 months? 6 months? After 6 months? You will decide what you think is best for your family. If you're not sure, you can always seek the advice of your pediatrician. What about baby led weaning? Should I make my own baby food? Again, you will need to pick the path that is right for you and your family. Choose the the path that is the least stressful for you.
Start over
As the saying goes, if at first you don't succeed…try, try again. Be sure to offer foods at least a handful of times before deciding your baby doesn't like them. You can also try the same food in a different form, sometimes it's a texture problem instead of a taste issue.
I hope this list of tips for starting solids helps get you started. Just remember the acronym CHEWS. If you are looking for more guidance on feeding your baby or toddler, feel free to check out the other posts from Have Twins First on this topic.
If you found this post helpful please share it on Pinterest or Facebook.
---
---