How To Handle A Tick Bite On Your Toddler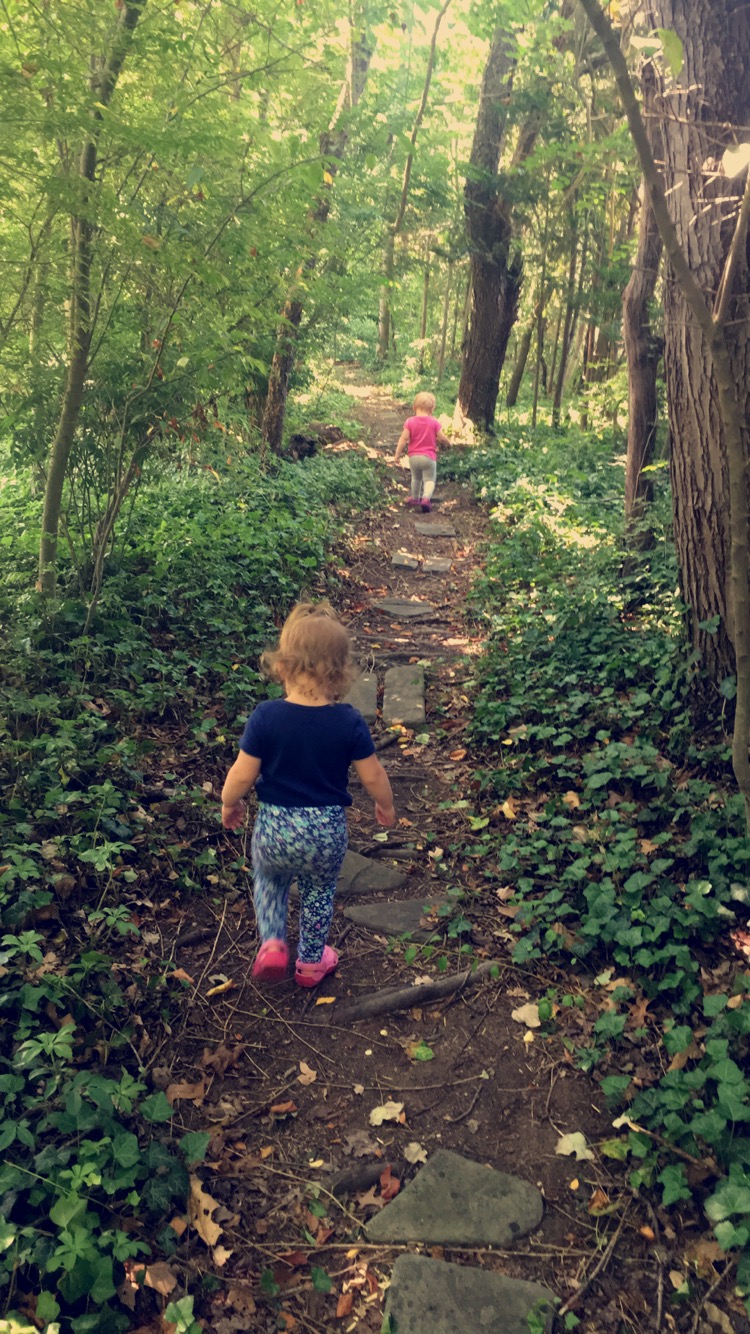 Since it's springtime, I thought it would be appropriate to write about an unfortunate experience from a few weeks ago. During bath time, we found a tick engorged on S, one of our 2 year old twins.  No one in our family had ever had a tick on them before, even the dog. The whole ordeal was a learning experience and I thought it be helpful to share what I learned in how to deal with a tick bite on your toddler.
Please note, there are affiliate links in this post. Read my disclosure policy to learn more.
Finding The Tick
I was washing S's hair and I felt something at the bottom of her scalp. I figured she had some food stuck in it, but then I looked closer and whatever it was, it was stuck in her scalp. My husband came running into the bathroom and on closer inspection we figured out it was a bug. I was completely freaked out. A quick google search confirmed it was a tick, and the first thought immediately goes to Lyme disease, scary stuff.
Toddler Tick Removal
First things first, we needed to get that thing off of her. We found two pairs of tweezers, but unfortunately, they were not fine tipped. First, my husband tried and couldn't get it, then I tried and could not remove it. Finally, I got some jelly beans to calm S down and my husband was able to remove the tick completely. This was a 15 min process with three screaming children, admittedly not the greatest scene. If we had a more appropriate pair of tweezers, this might have been a much quicker process.
Pediatrician's Advice For Toddler Tick Bites
Now what? My husband called the doctor first thing the next day, this is what we were told:
Treatment will not be given unless signs of Lyme disease are shown.
Monitor your child for the following over the next 6-8 weeks:

Bulls eye rash anywhere on the body, not just at the site of the bite.
Flu like symptoms
Achy joints
Fever
Something that was discomforting was the only place S had been was in our yard and neighborhood, and we do not live in a heavily wooded area. This is a good reminder to remain vigilant in checking for ticks, no matter where you have been outside. It is also important to know only deer ticks can spread Lyme disease. I was at the doctor a couple weeks later for M's 6 month checkup and I showed our pediatrician a photo of the tick while it was engorged. She took one look and said it was a dog tick and not a deer tick. This was good news, but I will say, I'm still not 100% convinced it was definitely a dog tick and we are continuing to monitor S for signs. The good news is it's been 3-4 weeks and S has none of the symptoms listed above.
4 Tips To Prepare For And Prevent Tick Bites
Based on our experience I recommend the following:
Check your pets and all family members daily for ticks.
Invest in a pair of fine tipped tweezers or tweezers made for tick removal.
If you have pets give them flea and tick medicine.
Depending on where you live, consider spraying your yard for ticks.
This was a scary experience and we are so thankful that S has had no signs of Lyme disease, so far. For more information, see the attached file that was sent around at my work, it has a lot of useful tips. You can also check out the CDC website.
Centers for Disease and Control Prevention – Ticks
If you found this post helpful please share it on Pinterest or Facebook.
---
---