The Best Sippy Cups For Toddlers And Babies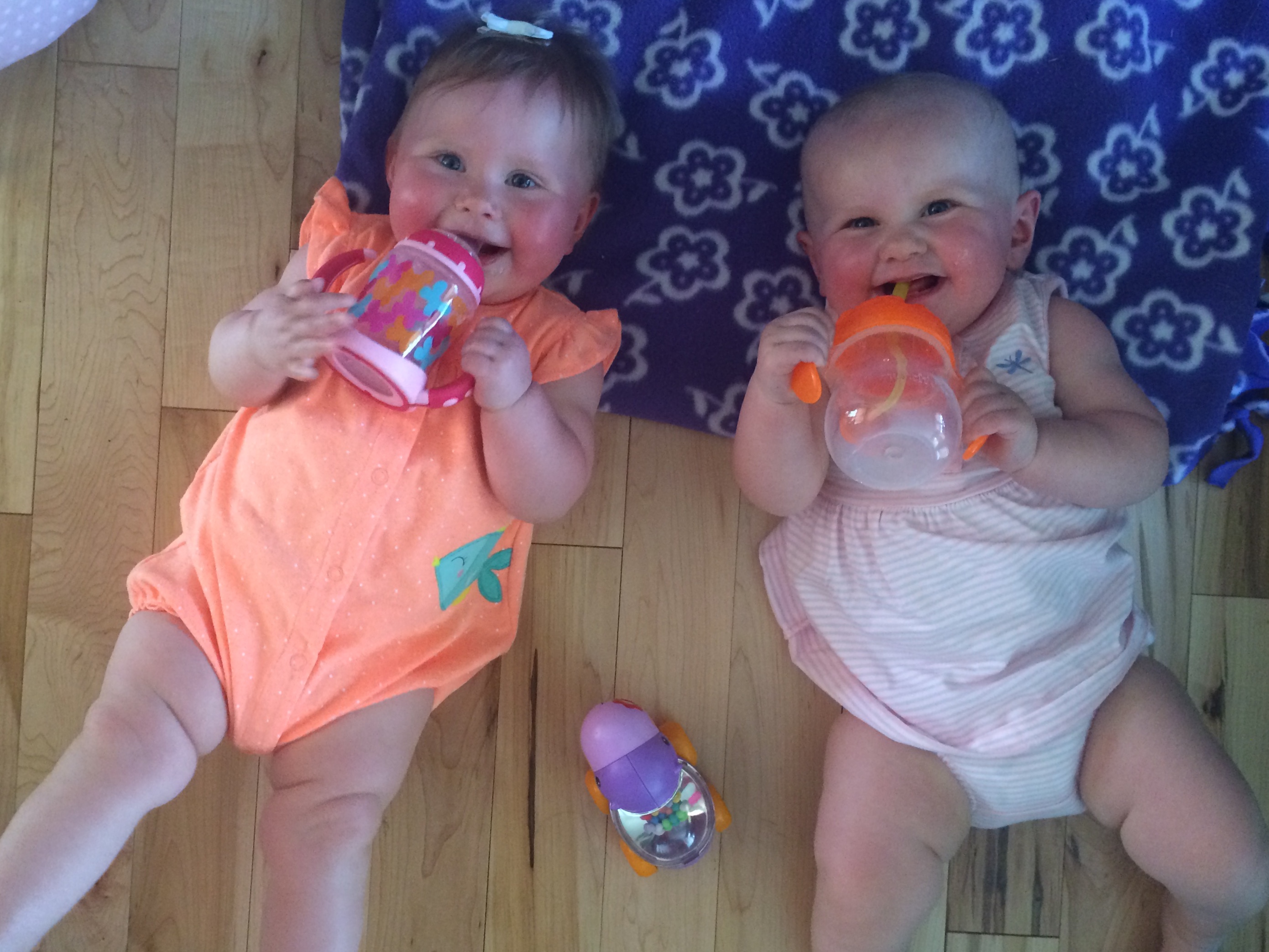 In this post I am sharing my favorite sippy cups for toddlers and babies. We've been through our fair share of sippy cups with the twins. We have tried at least 10 different types. Some have been great and others not as much. In the end, I am easily able to narrow it down to four favorites. Two for transitioning from the bottle and two sippy cups for toddlers that are older. One thing that is great, all the sippy cups listed are very reasonably priced. This is a huge plus in case you ever need to replace them.
Please note, there are affiliate links in this post. Read my disclosure policy to learn more.
Sippy Cups For Toddlers And Babies 6-18 Months
I love this cup because it's spout is not a huge change from a bottle. All three of my kids were willing to drink from this cup and they started drinking from it before they turned 1 year old. I also like that the cup has measurements on the side and that it is easy to clean. Another important feature is this cup is leak proof, until the silicone spout wears out. However, if that happens you can buy replacements.
The best part about this cup is the straw works no matter what direction your child turns the cup. It is leak proof, as long as you hear the click when turning the lid into place. Unfortunately, this cup does not have measurements on it, but you can estimate the amount you are pouring by knowing the cup is 7 ounces when full. A negative is the straw is hard to clean. It comes with a tool to clean it, but over time it can create holes in the straw. The good news is they sell replacement straws.
Sippy Cups For Toddlers 18+ Months
These cups are very easy to use and travel with. The insulation provides a little extra protection for milk. Again, these cups click when they are locked into place, providing confidence they are sealed well. The cups are also very durable. We still have our cups from when the twins were under 2 years old (they are now 3 and a half). The spout has worn out a bit from them biting on it, but the rest of the cup is in perfect condition. It's nice that you can get these cups with character themes (Paw Patrol, Hello Kitty, etc). Another perk with these cups, they are very easy to clean.
I absolutely love these cups because they are extremely durable. They are also great because they help kids learn how to drink from a cup. They are better when your toddler gets older (2+ years) because they do spill a little bit if dropped from up high. We have had 4 of these cups, for the twins, for over 15 months and they are still in perfect condition. There is a watch out when cleaning them. Liquid can get underneath the gasket, so it's a good idea to remove the gasket every so often and clean the area underneath it and the gasket itself.


Summary
It's interesting that 3 out of 4 cups are made by Munchkin. I've been really impressed with their sippy cups. There are so many sippy cups for toddlers and babies on the market, and it can be hard to decide which ones will work best. I hope my experience and this review helps you decide which ones might work the best for your family.
If you want more information on feeding babies and toddlers, be sure to check out the rest our posts.
IF YOU FOUND THIS POST HELPFUL, PLEASE SHARE IT ON PINTEREST OR FACEBOOK
---
---