I sell pregnancy, baby, and twins printable checklists, schedules, logs, and trackers. I am always looking for other bloggers and creators in the pregnancy, baby, or twins niche who are interested in earning 50% commission for any sale they recommend.
Become An Affiliate
If you are interested in becoming an affiliate, below you will find images of the products I currently offer. I am in the top 10% of sellers on Etsy. I take my high-converting products from Etsy and bundle them to sell through my website.
These products are high-converting and easy to insert links into blog posts, on social media, and promote to your email list. I also occasionally run sales to boost conversions too. I let affiliates know when I have a promotion running.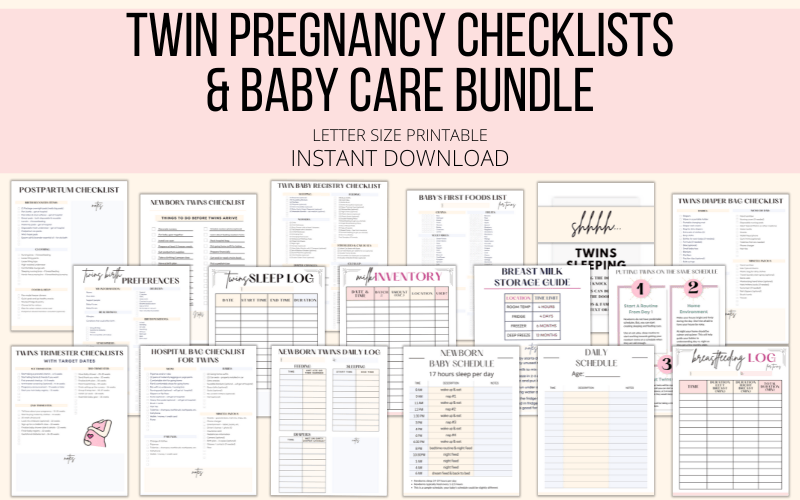 You must use Paypal to get paid. If you don't have a Thrivecart account, you can create one for free. When you sign up I will automatically register you for all my affiliate products. You can pick and choose the ones you want to promote from there.
Click the button below to sign up!