Essential Baby Sleep Registry Items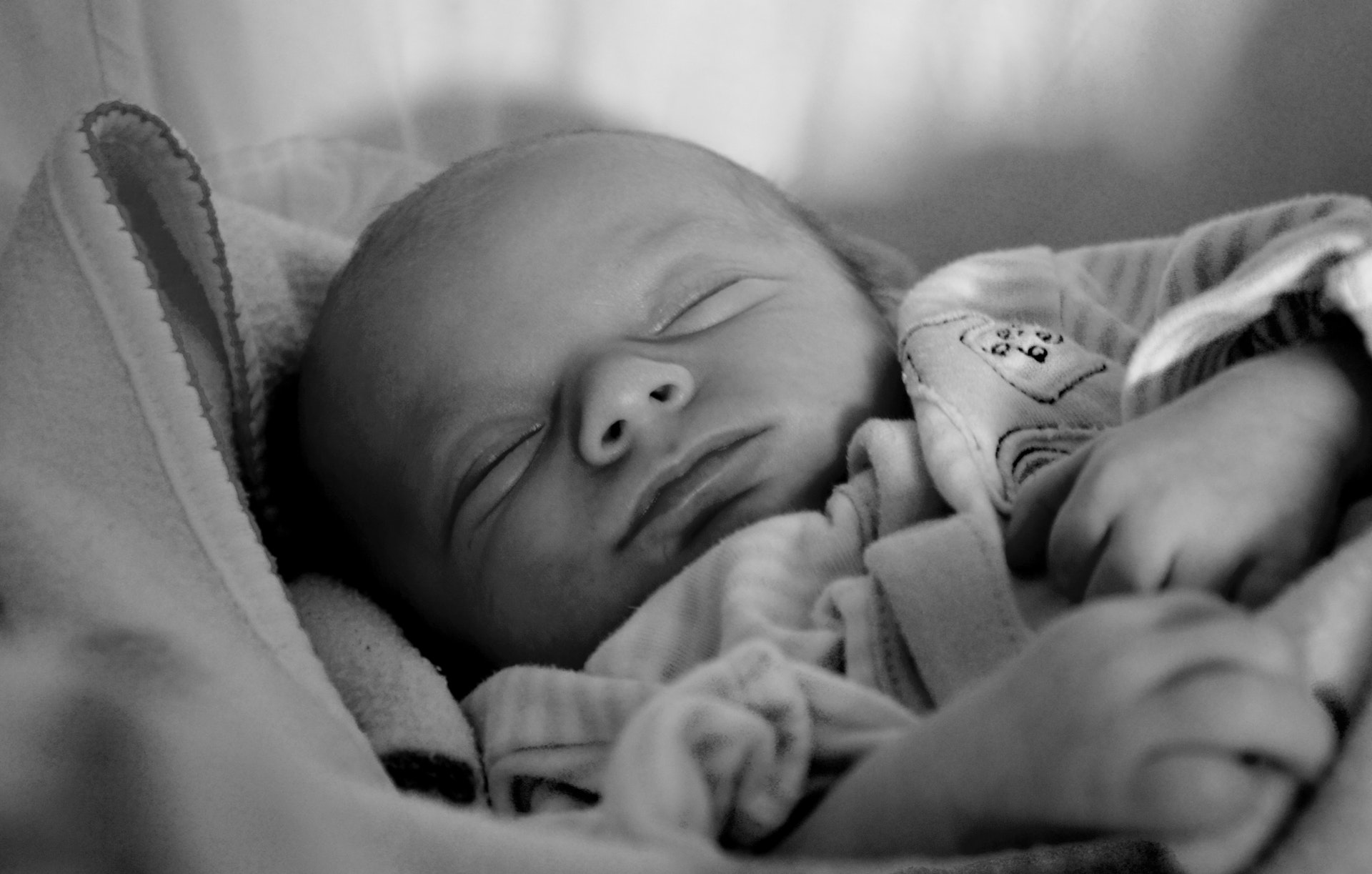 When it comes to baby sleep, having the right gear is essential to make your life as easy as possible. Below I have listed out the baby sleep registry items that are must haves. These are absolute essentials to help with baby sleep through the first year. Also, don't forget to check out our post on my favorite "non-essential" baby registry items. You might consider including some of those items from the baby sleep section on your registry too. As always, the quantity required for both singletons and twins is listed.
Please note, there are affiliate links in this post. Read my disclosure policy to learn more.
Baby Sleep Registry Items – Bassinet
(1)* Bassinet
My kids all slept in the Fisher Price Rock 'N Play Sleeper, which unfortunately has since been recalled. They slept in them at night, next to our bed until 3-4 months of age. As a replacement I recommend one of the following that you can also put next to your bed.
OR
*get (2) for twins
Baby Sleep Registry Items – Swaddles and Pacifiers
(8)* Swaddling Blankets
Take as many receiving/swaddling blankets as you can from the hospital, they are great quality (and free). The hospital blankets are big, so they are great for swaddling, and they also double as a burp cloth. My absolute favorite swaddling blankets are the aden+anais muslin blankets. The muslin blankets are big and stretchy, perfect for swaddling. Between the hospital and a pack of aden+anais blankets it should be enough to start. You can always buy more if needed. I do not recommend the Gerber receiving blankets, they are too small.
*get (12) for twins
(3-4) Pacifiers
I recommend getting a couple different brands to see what the baby prefers.  Two of my kids liked the Philips Avent soothies and then switched to the Philips Avent silicone.
While one of my kids would only take the Nuk pacifier.
Baby Sleep Registry Items – Playard
(1)* Playard
It is really dependent on your needs whether to get the playard with the bassinet/changing area combo. Since we bought the Twin Pack N Play (see review below), which does not come with a changing station, we opted for a separate changing table on the first level of the house. Even with a singleton, a separate changing table is my preference for the following reasons. After 3-6 months the baby will outgrow the top bassinet of the playard, so where will you change the baby after that? You also need to consider finding space to set up the playard. Lastly, buying the basic playard will save you money because it is cheaper.
With that said, I love the playards for traveling and you can use it as a portable crib up to 3 years old. I also loved using it as a playpen from 6-10 months old (again, you will need space for this). It provides a safe play area and is especially useful when you need to leave the room for a few minutes.
*get (2) for twins
Note on the Twin Pack N Play:
If you plan to travel with twins you will need (2) portable cribs after they are 3 months old. We own the Twin Pack N Play, but I do not recommend it. There is nothing particularly wrong with it, we used it for naps when the twins were newborns. I would not buy it because after your babies are 3 months old, there is no use for the top bassinets.
If you will be traveling and taking (2) portable cribs with you, it is bigger than the normal playards. This isn't great when you will already have limited space in your car. We used it for some naps during the first 6 weeks and that was it as far as the advantage it gives for allowing two babies to sleep in it.  We had other devices that we ended up using for napping. Now when we travel we have an extra large playard, which is not as convenient, especially when you need 2 of them anyway.
That's our list for essential baby sleep registry items. Check out our full baby registry checklist here or take our quiz to get a customized baby registry checklist.
If you found this post helpful, please follow Have Twins First on Facebook or pin this post on Pinterest.
---
---