So, you are pregnant with twins, congratulations! Now that you know you will be having two babies, and not just one, I'm sure you have a lot of questions.
In this post, I am sharing my favorite twin pregnancy blogs. The purpose is to guide expecting twin moms and dads to the wealth of free information out there on twin pregnancy.
Pregnant With Twins Blogs
If you are looking for blogs that are just dedicated to helping you through your twin pregnancy experience, this is the section for you.
Twin Winning
The Twin Winning blog is very much focused on everything you will need throughout your twin pregnancy.
My favorite part is that there is a post for every week of Danielle's twin pregnancy experience. Danielle is the creator of Twin Winning. These week by week posts are a fun way to track your twin pregnancy along with what Danielle's was like.
Other twin pregnancy resources on Twin Winning include a twin pregnancy checklist, a twin hospital bag checklist, and twin baby gear recommendations.
About Twins
The pregnancy section of About Twins is another site where you will find posts on what to expect in each week of twin pregnancy.
In addition, you fill find an abundance of articles related to twin pregnancy health, among other topics.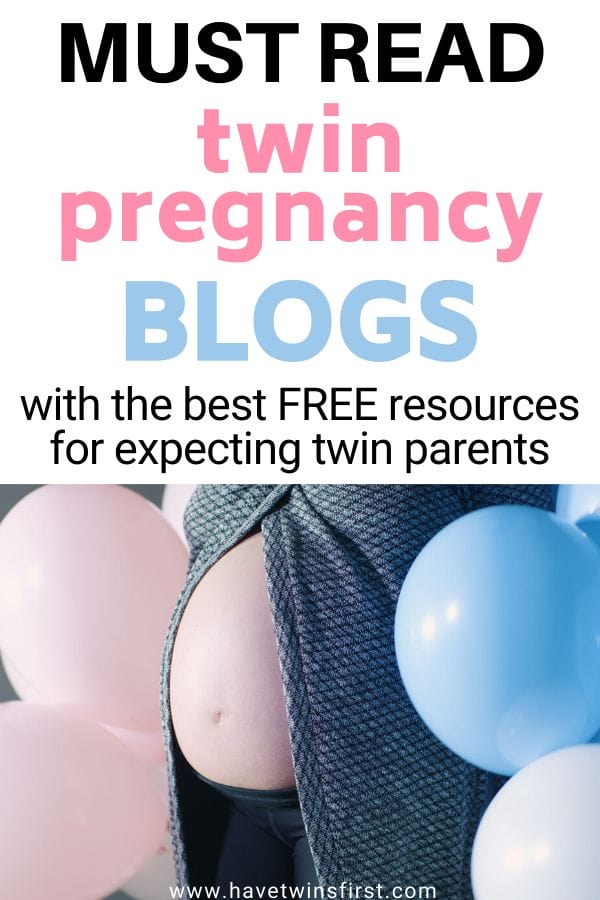 Twin Mom Blogs With Helpful Twin Pregnancy Posts
There are not all that man blogs out there specializing in only twin pregnancy. So, in this section we are sharing the best twin parenting blogs that also offer help during twin pregnancy.
Twiniversity
In my opinion, Twiniversity is the go to site for any and all things related to parenting twins. Because of this, I highly recommend checking out the twin pregnancy section of Twiniversity.
You will find all sorts of different topics from labor and delivery to twin baby showers to twin pregnancy health and concerns.
Essentially there is a huge breadth of content on Twiniversity. I'm positive you will find at least one thing (but probably more) that is useful.
Twins & More
Twin pregnancy care plans, meal prepping during pregnancy, and naming your twins are just some of the topics covered by Twins & More in the twin pregnancy category.
There are quite a few unique posts that you might not find elsewhere, so definitely take the time to check it out.
Twin Pickle
Twin Pickle's twin pregnancy section really covers a range of topics you will find yourself wondering about throughout your pregnancy.
Check out this blog for breastfeeding twins preparation tips and twin sleeping devices recommendations. Plus, find out how to answer questions you receive on your twin pregnancy.
Twin Mom And More
At Twin Mom And More, Caitlin shares a wealth of knowledge about twins and includes a portion of her website to twin pregnancy.
You will find multiple posts with week by week descriptions of twin pregnancy in the first trimester, as well as, multiple posts detailing her twin birth story.
Have Twins First
Well, I couldn't really leave my own blog out of this section because I want to make you are aware of the help Have Twins First provides to pregnant twin mamas and expecting twin dads.
Besides all the beautifully written twin pregnancy blogs listed above. This blog, Have Twins First, also has some tips to share on twin pregnancy including:
Finally, you should also grab our two FREE printable checklists. You will get both a twin pregnancy by trimester checklist and a twin baby registry checklist. Just fill out the form below.
And for the ultimate way to stay organized we have a 75-page twin pregnancy planner that includes over 20 pages of pre-filled checklists and a twin pregnancy journal for each week of your pregnancy. This is a great way to keep EVERYTHING related to your pregnancy all in one place.
Twins Blog For Expecting Twin Dads
Looking for some guidance as an expecting twin dad? That Dad's Guide To Twins blog is your go to spot!
The pregnancy section of the Dad's Guide To Twins website provides, as you might have guessed, a Dad's perspective on twin pregnancy. Since most blogs out there are written my moms this a refreshing look at what to expect when having twins for expecting twin dads.
On the site you will find a week by week twin pregnancy guide, financial preparation for twins, twin delivery expectations, and more.
Best Twin Pregnancy Apps
Even though this blog doesn't have a huge section dedicated to just twin pregnancy. Little Angels does have this really informative post on the top 7 twin pregnancy apps.
I wanted to make sure to mention this, since it's a unique type of post and could really be of help to moms and dads that are expecting twins.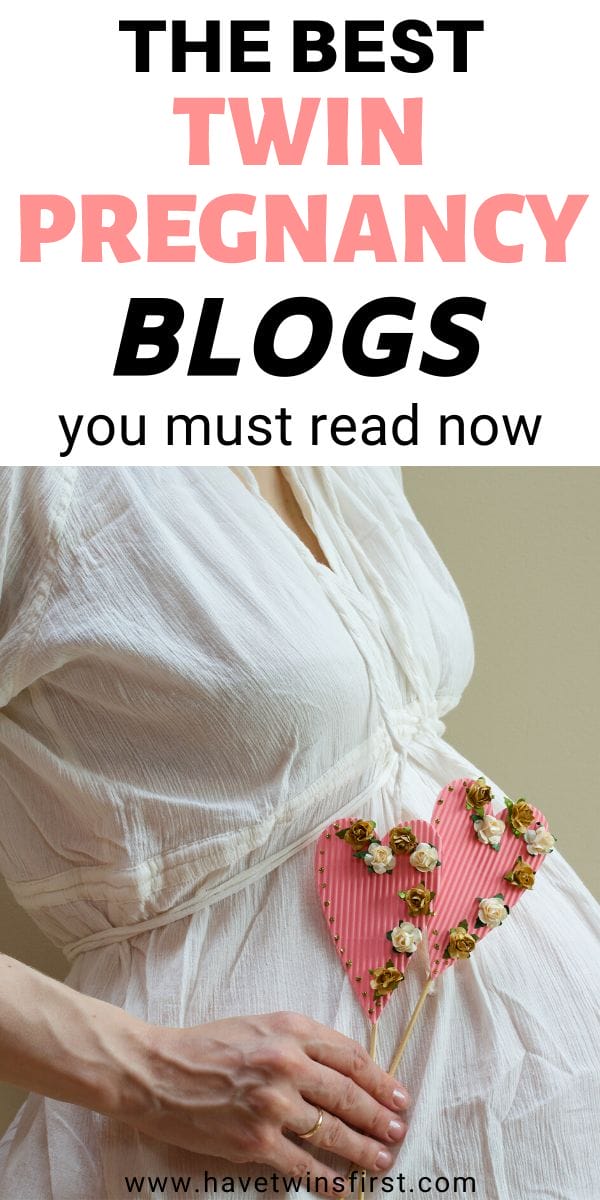 That's a wrap on the best twin pregnancy blogs to check out today. Good luck and enjoy this unique experience of being an expecting parent of twins.
I hope this post has provided you with all sorts of helpful and free guidance from the best twin pregnancy blogs out there. Best of luck on your journey towards the birth of your twins.